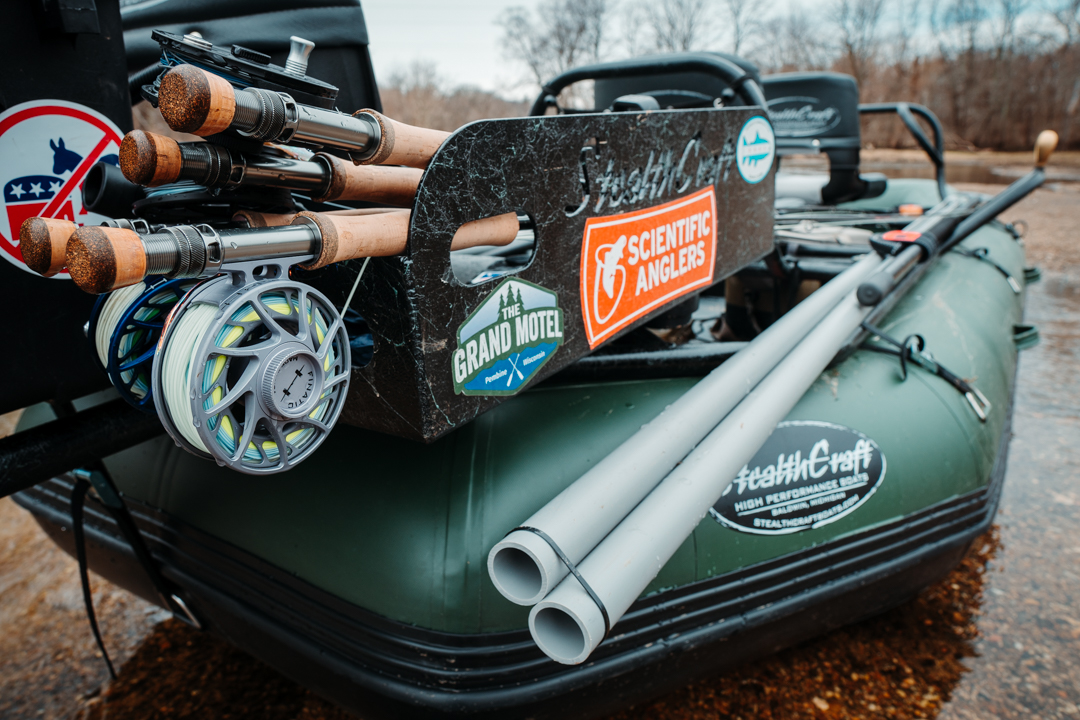 Group Full Day Trip
$800.00 Raft Trip
$850.00 Jet Boat Trip
Group Half Day TRip
$600.00 Raft Trip
$650.00 Jet TRip
Group quick trip
$450.00 raft trip
$500.00 jet trip
- At least 8 hours on the water For full day trip
- At least 5 hours on the water for a half day trip
- 2 anglers maximum per boat
- Jet boat and raft trips available
- Float down the river with 2 guides and 3 or 4 friends
-If your coming from out town and need help with lodging, nightlife, aND LOCAL ACTIVITIES PLEASE DON'T HESITATE TO ASK AND WE WILL SET YOU UP
Lunch on the river
Lunch will be provided free of charge during your day on the water, including a stocked cooler with soft drinks, water, and snacks.
If you require any special accommodations for your food and beverages, please let us know ahead of time.

Typically lunches will be sandwhiches, brats, sausages, chicken, or anything we can cook on the grill.
Gear and Equipment
Guides will provide premium rods, reels, lines, and leader material. Everything you need to catch fish will be made available. Bring your own equipment if you feel more comfortable with it.
Waders, fishing license, and rain jackets will not be provided. Bring polarized sunglasses, sunscreen, and camera.
Guides Fly Box
All flies will be provided by guides, but feel free to bring your own if you prefer. We will provide a fly for every situation, from top to bottom.
All boats, clients, and equipment are fully insured with commercial liability insurance.
Our main concern and priority is to keep our clients safe on the water. Every Captain is certified in first aid and CPR. Every boat has appropriate safety items, PFDs, and first aid kits.